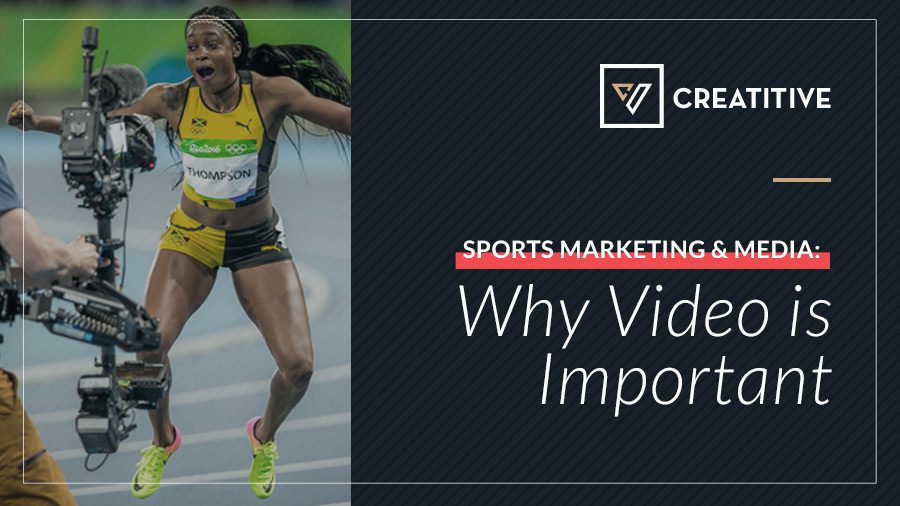 When you think about it, more people are sports fans than not. Marketing to them should be simple. But without the right combination of winning sports marketing and media techniques, you'll miss out on an already captive audience. By now, it should come as no surprise that social media is key in reaching your audience. But nothing helps improve your marketing efforts like video.
What Is Sports Marketing and Media?
Sports marketing and media are two sides of the same coin. Media like video, short clips, and GIFs help improve your marketing efforts. They attract more followers and boost interaction and shares with every post.
Sports are inherently visual. Your fans love watching replays, player interviews, and live practices. It helps them feel like they're part of the action. Photos only convey part of the story and your followers won't react as strongly to the content. Incorporating video to your sports marketing and media efforts attracts attention and reaffirms to your followers that you want to share events with them.
Tips to Maximize Impact
Getting the most out of your sports marketing and media efforts means utilizing video the right way. And, yes, there is a right and wrong way to do things.
Keep It Short: Video content should be short—don't post an entire game unless you're hosting a live-stream event on social media.
Keep It High-Quality: Quality matters, especially on small mobile devices and tablets. Make sure the video streams at high-quality whenever possible.
Don't Rely On It: Video helps, but that doesn't mean it should be the only type of content you share. Change it up to keep your page and your website interesting.
Post a Variety of Content: Use the videos to help your audience connect with your brand. Share interviews, clips, replays, and newsreels as appropriate. Don't share one type exclusively as it will make your content look stale.
Remember, video is just one part of your sports marketing strategy. You still need to focus on building other content and use the video to add value to your other posts.
Not Sure Where to Start?
If you've never posted video to your site or worked with different types of media as part of your strategy, don't panic. At Creatitive, we'll help you use video in a way that makes sense for your brand and your goals. Contact us today to speak with our dedicated sports marketing and media team.