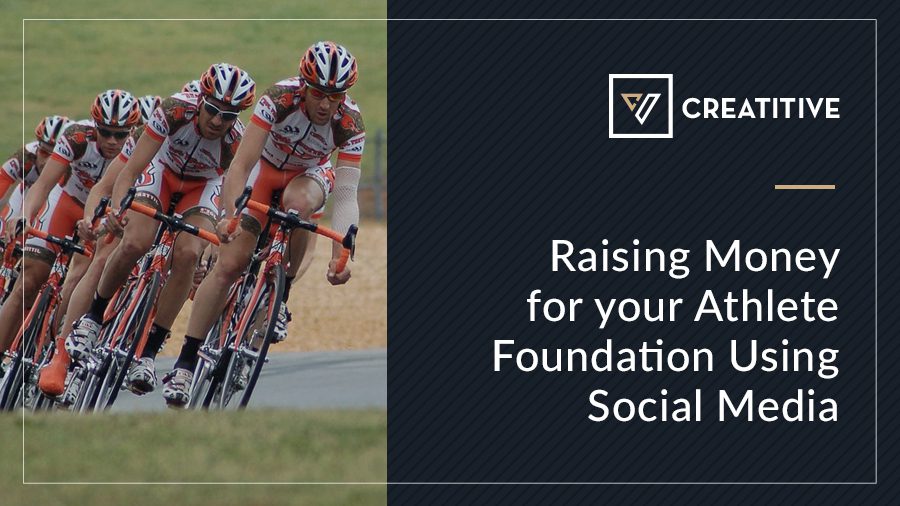 Those who run a professional athletes foundation always have fundraising running in their minds. Being seen as leaders in helping people, they are constantly looking for more ways to support athletes in need or challenged athletes.
Now that the Olympics 2021 just came to a conclusion, people would have seen many athletes' journeys to the world stage, and unfortunately, not everyone has the same amount of support, resources, and even the experience to shine. Not everyone has the same opportunities in life, and not all have medical services backing them up.
If talent and skills were only enough, but that is why raising awareness and promoting sports events to help athletes' foundations is one of the most amazing things people can do for these professional athletes. Whether they're thinking about new physical activities or events, they're constantly on their toes to keep regular donations coming in — especially now that social media has inherently changed the game for fundraisers!
The Impact of Social Media on Nonprofit Campaigns and Services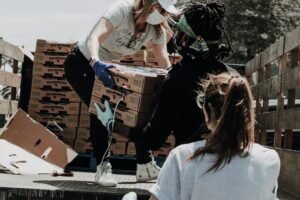 Unlike during the early years of the Internet when everyone thought social media was just a mere pastime, the digital space has invaded all aspects of almost every industry today. Not to mention that it has driven trends in terms of consumer products while still continuing to change the world every minute of the day.
Social media platforms provide a large number of people with the information and the advocacy an athletes foundation is fighting for.
If brands or businesses want to be heard by their respective target audiences, social media is the best way to go — regardless if it's about a new event or a new product. Even government agencies, as well as non-profit athletes foundation, have spent hours on building a social media presence — and it's not hard to understand why.
With at least almost everyone switching from one social media app to another, charities can easily reach out to audiences everywhere. They can promote existing fundraising campaigns or they can share how their work has changed the lives of people all around the world.
Additionally, it opens your door to interactivity. You can actively answer questions regarding your foundation in real-time, helping you build a strong relationship with the audience. You can connect to potential donors and community leaders all at the same time!
And aside from these advantages, recent studies have revealed just how effective this method is. According to research, 29% of online donors cited social media as the number one communication tool that inspires them most to donate. Furthermore, 55% of people who have engaged with nonprofit organizations on social media led to action — either donating or volunteering.
Ultimately, social media platforms can be a great advantage for athletes' foundations — just take a look at the 2018 Challenged Athletes Foundation gala!
A Quick Guide to Maximize Opportunities Online for Athletes' Foundation and Sports Events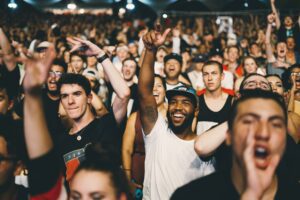 Just like adaptive sports equipment, nonprofit athlete organizations should be able to make use of the resources it has. So instead of being intimidated by digital marketing, take the leap and learn how you can use social media to leverage your campaigns!
While social media platforms definitely give you a channel to send your messages, the difficulty lies in being heard. With almost everyone promoting their own thing, it's hard to grab the attention of audiences.
So, to get you started, Creatitive has listed down some of the most useful tips to help professional athletes!
Focus on a Few Professional Networks First
It's tempting to dip your toe in every social media network out there. But doing so could spread your efforts too thin. Pick two or three social media platforms and focus on building those channels as much as possible.
Look at the networks your donors use most heavily and focus on those channels. If your audience is already using those platforms, it's easier for your content to reach them regularly.
Post More Than Just Fundraising Requests
Sure, fundraising for your nonprofit organization is the main reason you're getting involved in social media. This makes it tempting to focus your posts on fundraising goals, asking donors, followers, and fans for money. Don't. That type of activity is the easiest way to lose followers.
The fewer followers you have, the fewer people your organization will reach. Instead, post updates, share stories and interact with your followers naturally. You can still ask for donations, but it should never be the primary purpose of your posts.
Reach Out for Help
Your followers are your biggest asset when it comes to raising money for your professional athlete nonprofit foundation. Don't be afraid to ask them for help. Your followers each have a network of people that follow them on social media.
When they post about your foundation and fundraising needs, their posts reach more people than yours alone can. You might just get donations from people clear across the country!
Work with a Social Media Marketing Team Today
Social media can be confusing and time-consuming. If you find yourself struggling to manage your social media accounts on top of running your athletes foundation, get help. Our experienced team understands how to make the most out of every social media post. Request a quote today.