In the fashion world, the 2010s were defined by a blend of luxury, lifestyle, streetwear, and sportswear. We saw the rise of many high-end yet consumer-friendly brands, such as Outdoor Voices and Lululemon. Even more sport-focused brands, such as Reebok, Puma, Columbia Sportswear, and Chuck Taylor, took a leap into luxury with high-end collabs with celebrities and athletes.
What's next for fashion? How can new brands make a name for themselves in an overcrowded, competitive sportswear industry? What's the path they need to follow to reach a worldwide audience just like the so-called biggest sportswear brand Nike?
We'll discuss all of that in the next few minutes, so please read on.
Undoubtedly, there's more than good-looking shoes, flashy leggings, high-quality fabrics, and aggressive marketing to thrive in the sportswear industry. Let's delve into how to start a sportswear brand.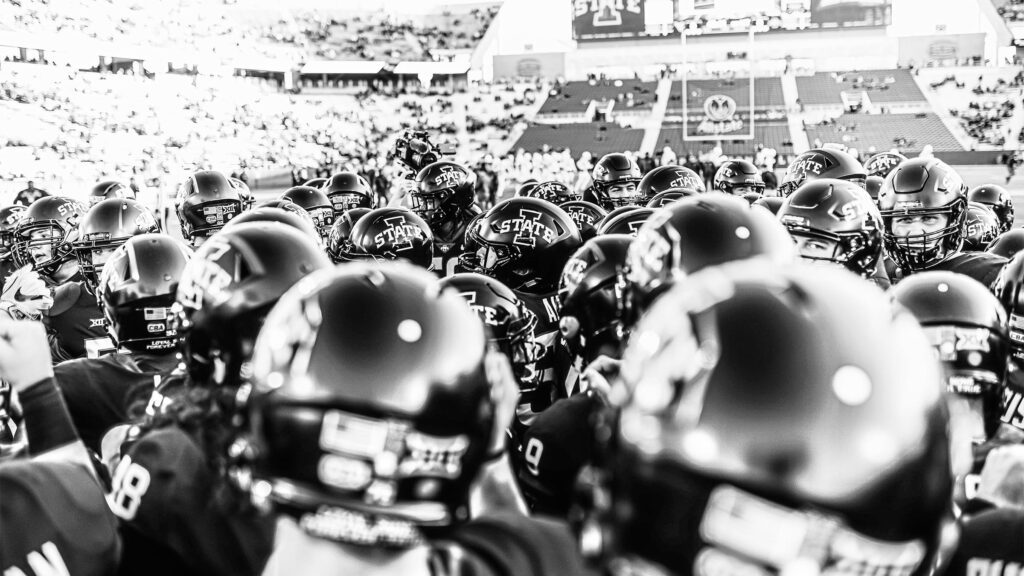 #1 Sportswear Brands Must Develop a Top-Notch Brand Strategy
A sporting apparel company won't get very far without a branding strategy. Think about it: Would you wear a brand whose colors, foundation, logo design, and overall visual identity you dislike? The answer is no—you wouldn't. Here's when a strong brand identity plays a significant role in business success.
Simply put, brand identity encompasses everything from the logo, product design, color palette, typography, and overall personality. It's reflected in all tangibles—products and services a sportswear company offers—and intangibles—unique value proposition, brand story, communication style, and brand purpose— that tie together and influence consumers' purchase decisions.
In other words, a well-developed brand strategy is key to success in the sportswear industry. Among other attributes, a brand strategy must be data-driven, customer-centric, and creative to impact the athletic apparel market. It's fair to say every successful sportswear brand and high-end fashion designer—from Nike, Adidas, and Essentials to Virgil Abloh, Rick Owens and Samuel Ross— has crafted a brand strategy before taking a shot at the sports, sneaker, and athletic clothing market.
From a branding standpoint, How can we explain the rise of everyday sports and athleisure outfits? Why did it become so trendy? Why wearing yoga apparel, running jackets, leggings, t-shirts, and running sneakers are no longer reserved just for hitting the gym?
Not to mention casual outfits have become the new business attire.
If we pay close attention to all these trends, we'll find out that even high-fashion brands, such as Louis Vuitton, Gucci, and Balenciaga, collaborated with most of the well-respected sports brands —Nike, Adidas, New Balance, and Air Jordan Brand—, and at some point, most consumers didn't really notice they had suddenly embraced the so-called Streetwear fashion.
Still remember my first reaction to this.
I was invited to this Sweet 16 party. Came into the hall and took a glance: all the kids were wearing tuxedos with sneakers, from Air Jordan 1 Retro High OG to Adidas Stan Smith. It blew my mind.
This is, of course, just one of the effects produced by brand strategies sportswear and fashion brands have developed over the last decades. They put consumers at the core of their strategies. Not to mention they've understood so well the pop culture aspects they can tap into to build emotional connections with consumers.
One thing is true —making a name for themselves could not have been possible without attractive branding. And this begins with a classy color palette.
Choose Your Color Palette
Your color palette is paramount to your brand identity. It's displayed on your website, clothing, and shoes and arguably center stage in the consumer's first impression and is a powerful purchase influencer. It's also key to boosting brand recognition for your company.
Studies have shown that color can increase brand recognition by up to 80 percent. Color plays a significant role in public perception, so it's essential to be mindful of what your color choice says about your brand.
It's essential to understand your target audience before selecting the color palette for your sports brand. What are their likes and dislikes? What motivates them to purchase a product or service?
Consider the message you want to convey. Is your sports brand meant to be fun and flirty, bubbly and optimistic, classy and sheen? Is your target audience youthful or mature? Once you understand your brand goals and buyer persona, you can narrow your color palette and understand how to well-represent your label.
A few popular color choices to consider are
Blue
Blue is one of the most popular color choices for sports teams, snow sports, outerwear, footwear, and apparel brands, such as the popular German brand Adidas, as it represents trust and dependability with the consumer. It is also the most popular purchasing color for a company looking to create a strong presence on its site, as it is both familiar and desirable.
Consider the products featured in your favorite apparel or footwear ads. Odds are, something is blue. This is because the best sportswear brands understand the importance of making a lasting impression on the consumer by showcasing well-established colorways.
Green
Green is a natural and comfortable color. It represents clean, eco-friendly, and healthy products. Sports brands use it to represent wealth, good health, and earth-related concepts.
In recent years, there has been a push towards more sustainable brands in the world as the ice melt has put consumerism and overconsumption on people's radars. Many brands and popular brand designers are even capitalizing on technical innovation and using recycled polyester and other materials to create new apparel and footwear lines.
An excellent example of a shoe company breaking into sustainable sports sneakers is Reebok. Their ReeGrow campaign introduces the world to a line of sneakers that are made from 50% plant-based materials.
Red
Red is one of the most noticeable colors. It's bold, strong, and energetic. It conveys love, passion, and desire. Most of the best sportswear brands in the world use red as their primary color. In fact, in the past few years, red has quickly become one of the most popular sneaker and clothing colors.
Victoria Beckham is an excellent example of a designer capitalizing on this trend, as many of her new product lines include red options. And the recent Stan Smith collab with Adidas boasts red accents and accessories.
Yellow
Yellow, like the sun, is happy and sweet. It often represents optimism, happiness, warmth, and positivity. The best sportswear brands in the world consider how they want the consumer to feel when wearing their apparel, sneakers, and sportswear.
That's why yellow is a popular color choice for many famous sportswear brands, such as Columbia Sportswear, New Balance, Chuck Taylor, and Puma, as it's considered light and refreshing.
Purple
Purple signifies luxury, class, and sophistication. It's a rare color in nature, which is why it also points to extravagance and exclusivity. This is a popular choice for some of the best sportswear brands as they attempt to reach a more luxurious market of consumers. And brands such as New Balance, Reebok, and Puma, originally known for their footwear, have maximized color choice to launch new product lines and sneakers that reflect this more classy look and feel.
White
White represents purity, sophistication, and efficiency. For many sportswear brands wanting to convey exclusivity and luxury, white is an excellent color choice, especially for sneakers.
When we think about traditional running shoes, what sparks in our minds are brand names, such as ASICS —with its classic GEL-Kayano 14—, New Balance, Reebok, or Chuck Taylor shoes. Established in the twentieth century, these are some of the most iconic brands in the world. And many of their most successful running shoes, outerwear, and apparel continue to be in the white colorway.
Black
Black is traditionally seen as a symbol of seriousness and professionalism. It also signifies elegance, luxury, and sophistication. Some of the most established brands in the world use black as their consistent colorway. And consumers can't get enough as it is the best color choice for a range of activities, from exercise to a night out, as it doesn't show sweat. Many sportswear brands use black in their shoes, clothing, and accessories, as it pairs with absolutely any other color.
Recently, several sports brands have released monotone versions of their logo. Two brands in sportswear that have done this are Reebok and New Balance. This allows them to experiment with several different colors and combinations and test these amongst their audience to see what performs well.
Build an Emotional Connection with Your Audience
Branding is about creating an emotional connection with your audience. This is essential to developing brand loyalty, increasing revenue, and thriving for years to come.
An excellent way to accomplish this is to focus on developing campaigns that build and reinforce memory structures in your audience, so when they think of the greatest sportswear brands, they think of you versus your competitors.
An example is the 2021 Lululemon FEEL campaign which addressed mental health and the importance of feeling your best. This campaign connected with their audience on a deeply personal level and boasted consumer confidence in trusting their sportswear products. This leads to increased respect, trust, and loyalty when done in the right manner.
Design a Brand Guideline and Stick to It
When it comes to brand strategy tools, a brand guideline is unnegotiable to achieve consistency. Even sportswear brands stick to their brand guidelines, although they play with different color palettes when producing new products.
Remember: Strong brands are recognized off the bat by consumers.
That said, brand consistency is one of the best tools to keep your brand consistent at all levels, from your products and services to your social media presence, website, content marketing, and marketing collaterals. It'll prevent you from confusing your audience, especially if you are trying to develop a sports or lifestyle brand.
The greatest sportswear brands are consistent and boast a reliable track record of accomplishing this.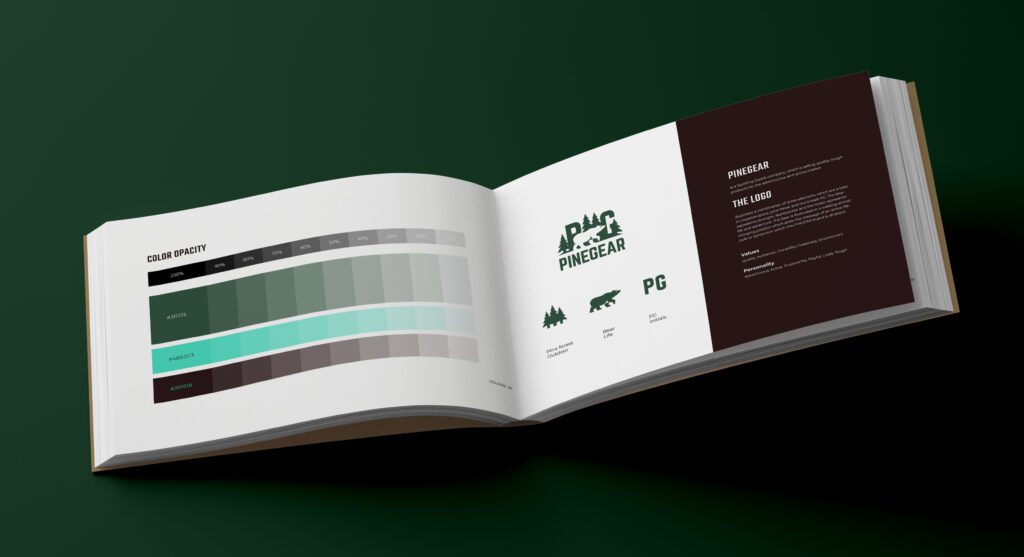 Brand Strategy
Start your digital journey today!
#2 Sports Brands Must Build a Business Plan
Business savviness is used to describe a company or individual who is communicative, solution-driven, has a clear roadmap or business plan, is accessible, on track with their goals, and is sales-driven. This is the second pillar to launching a successful sportswear brand, as it is the foundation upon which your sports brand relies. Thousands of sportswear companies come and go every year, so it's essential to build a solid foundation for your brand.
Create a Fool-Proof Business Plan
A sports brand can't exist without a solid business plan upon which to build. A business plan gives investors a clear understanding of the sportswear brand, its products and services, why it's necessary for consumers, its marketing strategy, proforma and financial statements, and other relevant information.
This is typically the first step of any successful sportswear brand, company, or corporation. It creates the foundation for informed business decisions and investments.
Build a Strong Online Presence through a Website and Social Media Platforms
In the digital age, your sportswear brand must have a user-friendly website. Likely, this includes having an online marketplace with your sports products or services. Not to mention a strong social media presence.
Craft a Digital Marketing Strategy
From Pay-Per-Click advertising, or PPC ads, to web content, such as blog posts, newsletters, or a Youtube channel. Tell your brand story and, more importantly, let people talk through your content. Also, remember that accessibility includes engaging with your audience around the world, responding to their comments, and heeding their feedback. This is the most valuable form of communication you can have and is business savviness at its finest.
#3 Sporting Apparel Demands Originality
Nowadays, sports brands are more than just a bodily covering. They aim to provide unique experiences to their brand-loyal customers and audiences. Here's where originality comes in. Simply put, originality is about standing out of the crowd, being different and innovative, feeling part of a community, and aligning with some sort of superior force— an admired and desired brand, for instance.
Not to mention consumers create a sense of belonging with brands and, in many cases, build their individual identities around them. Go out and take a walk; you'll see consumers using sportswear brands to convey the best of themselves and their core values. That's because stylishness is an essential part of consumers' lives.
Great sportswear brands are able to understand how important stylishness and feeling comfortable are for consumers. In turn, sportswear brands give their customers products they will be proud to wear every day.
The above could explain why sportswear and high-end fashion brands have worked together to promote streetwear as the definition of individuality, freedom, and uniqueness.
Understand the Fashion Industry
You can't run a successful sportswear company without understanding fashion around the world and the processes within the industry. Hone in on your fashion skills by taking a course online, practicing sewing with a family member or friend, and understanding each part of the manufacturing process. Find your niche within the market, do your research to understand the competition, and have fun with it.
Find Your Niche
Finding your niche is key to lasting success. Ask yourself the reasoning behind the creation of your sportswear company. What consumer problem does it solve? Why is your sports brand important, and what is your differentiator?
Answer these questions to enhance your business niche and find that it's much easier to tap into your specific market and gain traction.
Market Expertise
Market expertise is essential to understanding what makes your company original. This includes understanding your competition, manufacturing, and your customer base. If you're new to the sportswear game, don't fret. There are plenty of free educational tools and resources available to you.
Additionally, it's wise to enlist the help of an experienced partner or agency. They can provide you with advice, guidance, marketing collateral, and more, streamlining your processes from start to finish and resulting in happier customers and fewer headaches.
#4 Understand Manufacturing
As previously mentioned, manufacturing is a significant part of launching a successful sports brand. Some elements of manufacturing are sourcing materials, fabric sourcing and pattern development, sampling, production, quality control, and delivery. In addition, to be successful, you must have designs that are well-timed and well-received.
Plan Your Campaigns Around the Seasons
Consider the time of year when scheduling and developing product lines. You likely won't want to release new shorts and tank tops amid winter. Just like you likely won't want to roll out a new line of puffers and vests in the summer. Of course, there are exceptions to these guidelines—some sports brands love the shock and awe that accompanies an ill-timed or eye-brow-raising campaign. But for most sports brands, you'll want to remain in-season and on-trend.
Learn from the Pros, especially from the Biggest Sportswear Brand
Learn from the pros. There are plenty of examples of successful sportswear brands and strategies that have come before you, and there will be plenty that come after. Similarly, there will be plenty of failures on both ends of the spectrum. Take note of your competitors and listen to what has worked and what hasn't. This will prevent you from repeating potential mistakes.
Need Help with Your Sportswear Brand?
Creatitive is extremely familiar with the ins and out of the sportswear industry. Schedule a call with one of our experts and get ready to take your brand to the next level!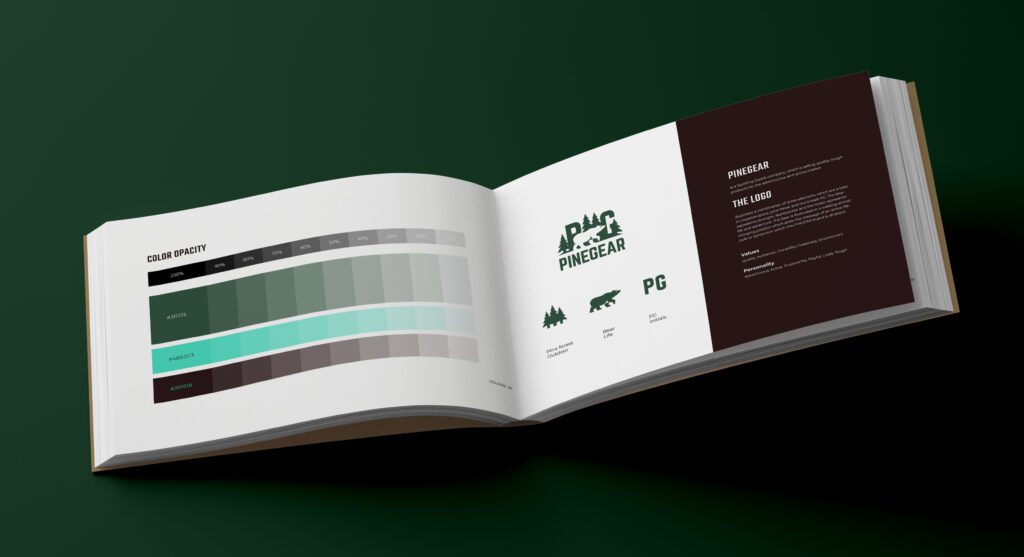 Brand Strategy
Start your digital journey today!