If you're like most local business owners, you look for local customers and focus all your marketing efforts on local search engine optimization (SEO). After all, you built your business to serve your community. They're your target customer. But finding those customers through standard efforts isn't as easy as it seems. This is because standard SEO tactics promote your company nationwide. You need the best local SEO marketing services to see results.
Let us say, your current SEO marketing campaigns are pretty decent. However, whenever you check your "Google my business" local listing, you do not even show up in search results. So, how come? Why aren't search engines like Google rank your website locally?
It is because you need more than just an efficient SEO strategy, you need a local SEO marketing campaign. From having local citations, link building that brings foot traffic, and local optimization. To get started, here's how these local SEO solutions can get you more customers.
We've all heard it before, SEO (search engine optimization) is essential for your business. Keyword research, organic search, and link optimization, etc. If you optimize your website according to local SEO best practices and user experience tactics, you're more likely to rank well in Google search.
Remember: Better rankings will drive more traffic to your website and subsequently through the front doors of your business.
Next level Local SEO for local businesses
Local SEO is an effective way to market your local business online. Local search engine optimization (SEO) helps many businesses promote their products or services to their respective local area customers when they go online and search for related keywords as well as search terms. Every day, hundreds of potential customers visit Google search to find nearby local businesses whose services or products they need.
When it comes to local search engine optimization (SEO) your efforts should narrow their focus. If you have no idea how to do local SEO marketing, it is better to work with an SEO and marketing agency to thrive. See, you must understand that the core of a successful local business SEO campaign is to strengthen your online presence both on Google and social media so that your local customers could easily find you.
The edge local search engine optimization (SEO) holds over standard SEO strategy is that it is easier to rank in a city or area if you have a physical address and number registered in that area. Understanding the importance of a local SEO marketing campaign for your local business could ultimately help you gather and convert more leads from potential clients in your local area.
Why do you need to work with the best local SEO services?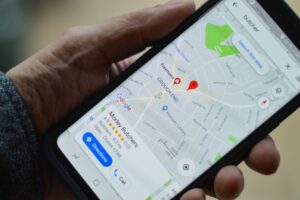 Being a local business owner, you ought to focus your efforts on your area. Yes, we get it that you also want to target multiple locations. However, a business listing in Google is more accurate if they do target mobile searches with geotags. If you have been too focused on your web design, content marketing, and your social media efforts, you should know that there are other local ranking factors that Google Analytics is considering.
A local SEO agency will help you with your keyword research, link building, landing page optimization, on-page SEO marketing, and other digital marketing efforts to boost your foot traffic and increase organic search results.
So, if you want to rank up, the solution is to work with the best local SEO solutions there are.
A local SEO campaign helps set a proper impression to your target audience
The yellow pages are a thing of the past. No, we have Google My Business listings. Your customers are looking for your services online whether it's on their phone, computer, or tablet. This means you need to build your marketing for your area online and rank at local search results. Affordable local SEO services are the best way to go about doing it. A local SEO company will make your website easy to find and ensures that your customers get the information they need quickly.
Local SEO puts you in local search results
When your website is tailored to your local market, it makes you seem like an authority in your field. And the best way to do this is through local SEO solutions. When search engines rank you and customers view your website, they make the decision to either reach out or look somewhere else. If they feel they can trust your services and clearly identify that you're a part of the community, they'll be more likely to work with you.
Local SEO solutions will help you have the right SEO campaigns. With proper link building and local optimization for your landing pages, Google will most definitely include and even rank your business listings on the first page and show you in local search results. As long as you have the address and phone number there, your customers and clients will be able to find you.
Local SEO services help your business with reputation management
Local SEO services do more than make your website visible. They help with reputation management too. They give you the tools to analyze data and see where you can improve. Everything from positive reviews on sites like Yelp and Google Reviews to the length of time your customers spend on your website is at your fingertips. And your local SEO agency will be able to explain anything you're confused about. If you have questions about how local searches of the local audience affect a small business like yours, your partner local SEO service will assist you throughout the digital marketing process.
The more you understand your performance patterns, the better prepared you'll be to make changes on the go. Think of it as real-time information on what your customers think about your services.
Improve your Google My Business listing
Out of all the outdated search engines present in the digital world today, most of your organic traffic will and would come from Google. Google My Business lets business owners list their respective companies on Google and Google Maps. It's important that you completely fill out the business information needed if you want to be shown in local search results. From your name, address, and phone number. Do not forget your operating hours, and add high-quality photos. To improve your local SEO campaign, all business listing and local citations should match your "Google My Business" accurately.
Do you need help with the important ranking factors?
Local search engine optimization (SEO) comes into play when a Google user looks for small businesses in a certain location. This is perhaps the main difference between your local SEO and regular SEO strategy. Basically, local SEO has a geographical tagging that helps your digital marketing efforts to be targeted, focused, and loved by local search engines.
If you feel like you do not need to find local SEO solutions, because it is simply, putting on your location in the tags. You are mistaken. Local SEO techniques will also mean you are competing with a very generic keyword that happened to be a name of a place. Do you get it? Without local SEO services, how would let Google know that you are a service and not something ripped off from an online Atlas? You don't. Chances are you would not even make it to local search results, and all your digital marketing efforts have gone to waste.
Working with SEO experts from the best SEO companies will make sure your local businesses' websites do not pop up in random multiple locations, and that your online presence will be relevant where it matters the most.
Schedule a consultation with a local SEO company today.
Every digital marketing strategy can benefit from local SEO solutions. And you don't even have to handle it on your own. Help is just a phone call away. Call us and schedule a consultation with our team today, and let a local SEO company help you today.
Creative is a digital marketing agency that provides local SEO services amongst other things such as web design, content marketing, and social media marketing.