Do you know your average website conversion rate?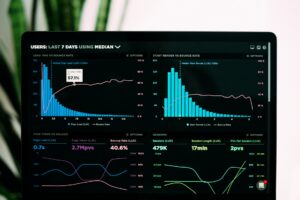 With so much of our lives being conducted online and increasing growth in online retail, having a website is absolutely essential for running a business. However, having any old website is simply not enough; your website has to have the ability to get visitors converted into paying customers. Now that Google Analytics is considering your website's responsiveness into the equation, there is no better time than now to make sure each landing page on your site is well-designed and well-optimized.
A website that is well-planned and created consciously with conversion rates in mind is going to perform better than one that's not. That's why at Creatitive, we use a Discovery process that focuses intensely on website conversion rate optimization to ensure that our clients get the most out of their investment.
Part I and Part II of this post will be dedicated to explaining how exactly this process helps improve website conversion rates. However, before we get into the nitty-gritty details, we're going to explain a little bit about the role design has in producing conversion rates on a site, which is Part I.
Web Design Matters to Great Lead Conversion Rates
In order to successfully generate sales, your website has to perform better than your competitors. How your website looks and functions, aka its design, is an essential part of what affects its ability to engage consumers, establish credibility, and, ultimately, produce great average conversion rates.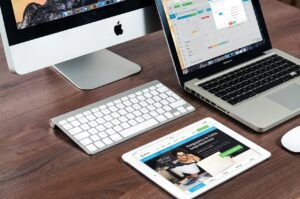 Having responsive website design with every single one of your landing pages is also important now that the mobile app phenomena are currently running the market. The number of mobile users is spiking each year, and it is important to optimize your eCommerce site to make way for these consumers. A well-designed and responsive website will help optimize your average conversion rate as well as your digital marketing efforts.
If you're unfamiliar, conversions occur when a user takes a desired action on a website, such as making a purchase or setting an appointment. Conversion rate, therefore, can be defined as the percentage of people that take that desired action out of the total number of people visiting the site.
Web design directly affects most companies' average website conversion rate. If your site fails to load quickly, looks unappealing to a consumer, or is difficult to navigate, they're going to click away. It's important for people hoping to implement conversion rate optimization efforts to keep the design of their landing page in mind. Here are some statistics that support the claim that great web design brings better conversion rates:
Studies estimate that of the factors that attribute to the first impression visitors have of a website, 94% are design-related.
Approximately three-fourths of visitors accessing a site will make judgments about a business's credibility based on its design
The vast majority of visitors who have a bad experience on a site will never return
Judging the data we've gathered through marketing statistics, it's easy to see that design is a crucial factor for determining a website's average conversion rate.
Bad design means a bad user experience, which means that there's no way a consumer is going to make that purchase or that phone call you want them to. Remember that your whole marketing campaign rests in getting website visitors to browse through your products and services.
That's why at Creatitive, we believe in approaching these situations preemptively. Going through a Discovery process with you allows us to get to know your business better and become more familiar with your audience, which allows us to a conversion-focused web design that helps you capture leads.
Most companies have a website nowadays, yet very few recognize the number of certified leads their website generates every month. Maybe you did a (DIY) do it on your own website, adhered to the layout wizard and after that, you were done. You shared it with your family and friends. Perhaps you have actually even partnered with a local SEO company to draw in website visitors to your website yet fell short of ultimately converting those visitors right into clients. What went wrong? Why did your eCommerce conversion rates aren't looking up?
If you're having a hard time ranking in Google, then redesigning your website and its landing page as well as revamping the terribly constructed parts can assist you to get a higher average conversion rate. The key here is to not overdo transforming all your links, however, to subtly take care of the areas of your site that require it. Changing web page titles to be appropriate, upgrading content on your landing page to make it more appealing to your target audience, and making sure your website is optimized to generate clicks.
As soon as you understand your desired action and what you intend to achieve, you must provide your website with a transformation. If you built the site on your own then you can, certainly, upgrade it on your own, but your company will certainly achieve more impactful outcomes partnering with a web design firm.
You may even partner with professional Google ads advertisers to make sure there are no conversions divided. Upgrading your website and your landing page in this fashion offers you more control however can be a great deal of work. These professionals would even calculate conversion rate and ranking for your perusal, you would not worry about understanding your Google analytics on your own.
Always bear in mind that a business website is one of the most essential digital marketing tools for a good conversion rate. It is not there to look "awesome" or to maintain your workers occupied with redesign exercises. This guarantees your organization has higher insight into what content is performing most successfully at each stage of your marketing channel.
In 2022, this is critical for increasing income in affordable sectors. Invest the time, cash as well as effort on excellent blog content, downloadable web content deals, keyword optimization, SEO, and also a professional design so that when users hit your internet site, the content will certainly be talking to their particular pain points so they are most likely to convert into an advertising and marketing certified lead
Learn More About Our Discovery Process
Curious to know more? For more information, you can browse our Discovery page or read Part II of this post. In Part II, we'll discuss more the various design factors that affect conversion rates and how Discovery creates a better user experience and better performing site!