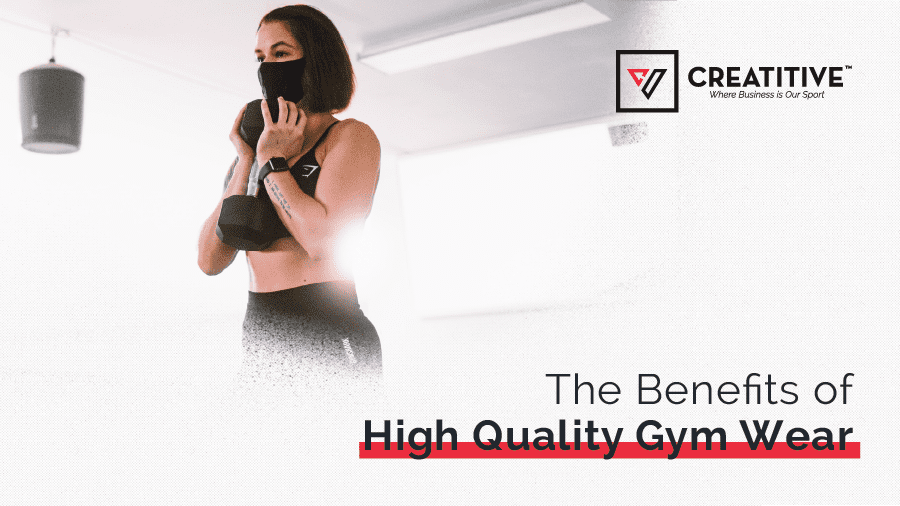 In order for you to market your product well, you need to have a deeper understanding of how your products affect the lives of your consumers—take for example, when you sell gym gear or workout clothes!
The clothes which your target market wears when going to work out are as essential as carrying drinking water to the gym. Clothes have numerous functions and it's necessary for people to choose the right type of clothing for the exercise they will be doing and also for the conditions in which you will be performing. The best gym clothes such as gym T-shirts, sports bra and leggings are meant to make working out comfortable for them.
There are factors that can affect how comfortable you are in your gym gear such as the fabric the clothes are made from, and whether the clothes are for the exercise which you are performing. And over the recent years, people's expectations and perception of proper gym clothes have changed. Newcomers in the game who want to survive the overly competitive market of workout clothing need to have a deeper understanding of what their target market is looking for in gym gear!
So, what are the benefits that people look for in proper gym clothes?
Training clothes that provide comfort and support
Anyone would like to be comfortable in their activewear. Comfortable athleisure will increase your productivity and performance in the gym. For instance, wearing too tight clothes may tend to restrict your target market from making certain moves such as lunges, squats, and leg raises. You probably won't be confident doing these workout routines.
When you choose your gym clothing, you'd better go for activewear manufactured using the best workout clothes fabric. Bamboo stands out as an excellent alternative to synthetic material. Its naturally antibacterial, and kills the germs associated with post-workout odor. Nylon though synthetic is soft and dries quickly. Spandex or elastin provides the perfect stretch. And finally, polyester is durable, lightweight, and breathable.
Well-designed gym clothes that boost confidence
When choosing gym clothing, you should look for clothes that will boost your confidence. If you feel good in your clothes, you will have a positive attitude when doing the exercise and you will have the energy to continue with the exercises. People who are self-conscious about their looks and the attires they're exercising in are most likely the ones who avoid doing any physical activity. Ensure you get an outfit that will give you the confidence to continue with the workouts.
Proper workout clothes that help with movement
It's important to feel free when working out. Therefore, wearing the right clothes which will make you feel comfortable and move with ease should be your priority. Also buying proper clothes will help your skin. You would not want to purchase cheap gym clothes which will later give you a skin rash or skin disease.
Ensure that you invest in high-quality workout clothing which fit you well and are not too tight or too loose. Wearing baggy clothes might cause accidents when caught up in the machines. On the other hand, wearing clothes that are too tight will hinder movement when exercising.
Gym clothes with sweat-wicking fabric materials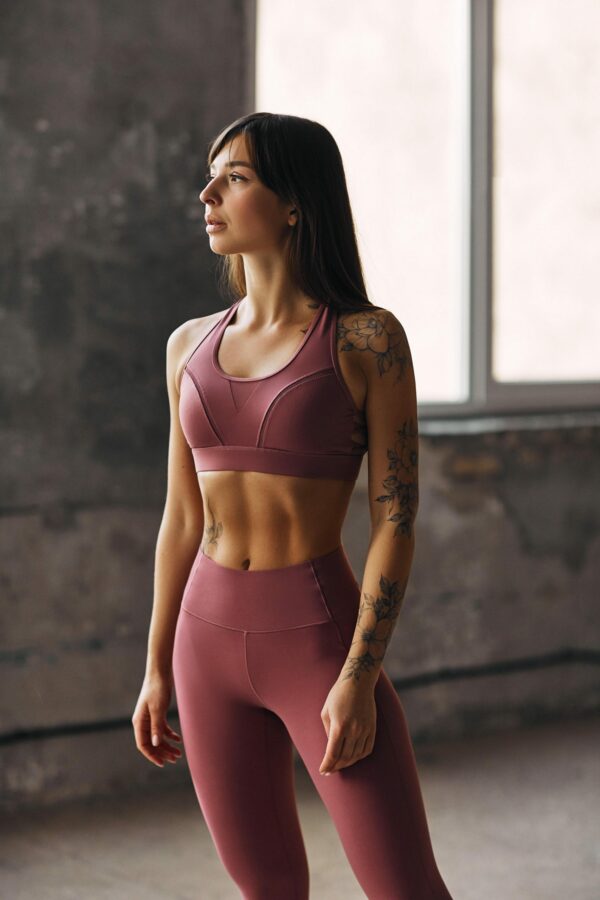 You'll feel thankful that you left your cotton gear at home. Cotton may seem comfortable, but it absorbs moisture, which will leave you feeling wet, clingy, and heavy. When shopping, look out for clothes made from fabrics such as Nylon and spandex, which are light and breathable. The perfect workout material should pull moisture from the skin and evaporate through the fabric surface. Moisture-wicking features in gym wear are more than just fashion, people will appreciate a collection that both though. So, if you provide them with this functional range of features with your athletic items, people will not only not mind the price, but would also keep on shopping with you.
The durability of sports clothes
Sportswear is put through extreme conditions and intensive movement. Anyone would desire long-lasting workout gear. However, you don't have to use a load of cash to get quality clothing, but if you like spending money on quality clothing, then you're in luck. Durable and proper quality gear is likely going to cost more, but you'll make use of it for longer.
Gym gear that prevents injuries
Wearing shoes that are not strong won't help you if you are a weightlifter. Wearing attires that are not well-fitting might also lead to injuries when working out. Hence you should be careful with the type of clothes which you wear to the gym as they not only boost your confidence but they also prevent injuries which may occur.
Another instance, wearing gloves in the gym prevents your palm from developing calluses. Your workout clothes can also protect you from the environment. If you're going to exercise out in summer when the temperatures are extreme, loose clothing and breathable fabrics are highly recommended. It helps keep your body fresh. You might also opt for lighter clothes to reflect the sun's rays away from your body. For cold winter months, it is smart to choose activewear layered on clothing to stay warm.
Don't make the mistake of allowing your clothes to interfere with your workout routine in the gym or outdoors. Clothing that does not fit you well may cause blisters and cause uneasiness which will hinder your performance.
Gears and accessories that enhance performance
The type of clothing which you wear can affect your performance especially if you are into physical activities. For instance, if you are running wear the right shoes, bottoms, and t-shirts. Evaluate the type of clothes which you are most comfortable in which will boost your performance and confidence.
For the best performance, it is advisable to choose flexible athleisure, which allows free body movement. Don't opt to go for anything you feel is too tight. Always opt for perfect fitting activewear.
Now that you are aware of some of the benefits of wearing proper workout clothes you should be confident to showcase your sports brand. Many clothing and gym brands have a solid online presence. Remember that if you have a good user experience, then it raises brand awareness online.
Visit our website and let our experts help you market your gym wear products today. If you liked what you read, don't forget to subscribe for more.