In this blog, we'll go through the benefits of B2B branding for fitness brands and discuss some branding Insights and examples. You'll learn how to develop a successful B2B brand strategy, work with fitness brands, and the services offered by B2B agencies
What's B2B Branding?
Simply put, B2B (business-to-business) branding refers to the process of creating and promoting a strong brand identity for a business that sells products or services to other businesses. It involves developing a brand strategy that is tailored to the unique needs of B2B consumer markets.
A B2B company brand must build brand positioning to stand out as a thought leader in their industry. Through consistent branding, B2B companies can differentiate themselves from competitors, build top-of-mind awareness, and influence buying decisions.
The branding process is key because it creates value for customers, employees, and the overall business. It must be driven by a clear brand purpose, backed by research and insights, and aligned with the company's values. That said, building a strong B2B brand requires a leadership team effort, from your sales and marketing team to other stakeholders.
What's the Difference Between B2B Branding and B2C Branding?
Business-to-business and B2C branding differs in their approach and objectives. Here are FIVE critical differences:
The B2B branding process focuses on building relationships between businesses, while B2C branding targets existing and new customers.
B2B brand strategy is designed to influence the decision-making of b2b buyers, while B2C strategies must appeal to wider target audiences.
B2B branding emphasizes rational messaging and highlighting the value of products or services, while B2C branding often uses emotional appeals to create a connection with existing and new customers.
B2B branding involves a long purchase cycle and more complex decision-making processes, while B2C branding relies more on impulse purchases.
B2B branding is often driven by building trust, expertise, and thought leadership, while B2C branding often focuses on entertainment, lifestyle, and creating a memorable brand experience for buyer personas.
Ultimately, both B2B and B2C branding must create a strong brand identity that resonates with their audience, builds brand awareness, and influences purchase decisions.
Additional Takeaway on B2B Branding vs. B2C Branding Process
The B2B buying cycle is usually longer than B2c, touchpoints and milestones are well-defined, and more decisions need to be taken before closing a deal. But the stake is higher. Though, there's a huge difference between rational and emotional buying: B2B transactions typically go far beyond money, product, or service. It entails exchanging insights, expertise, resources, and intangible value.
To get into that dynamic, B2B brands require a solid brand strategy to convince B2B buyers. This type of business relationship implies higher-order elements. While competitive pricing, delivery, and technical support might set you out for a monetary exchange with another business, B2B buyers demand much more in buying decisions.
Two brands need to recognize each other on another level: brand values. What is typically known as "fair-business traits" is the product of brands identifying with another one. That's a good prospect. This is the reason why once you partner with another brand, it's just harder for competitors to replicate your "business traits." When you build a strong brand identity and set of values, B2B buyers might identify you as "the right fit" to do business with, which translates into long-lasting business relationships.
B2B buyers are confident and less anxious. Unlike typical customers, they embrace your brand promise and trust you, and, in turn, they give back fair-business traits. When you come up with creative, innovative ideas, they get excited. That's why they come back for further assistance in solving problems.
This is precisely the power of B2B branding.
Think about an example: Instead of just relying on your in-house Chief Marketing Officer (CMO), you can ask for top-notch solutions from other companies. That's why B2B branding sets you up for exchanging more than money with other businesses.
Three B2B Marketing Examples
Content marketing
A B2B company can use content marketing to build authority among industry leaders. By creating valuable brand content, the brand can position itself as an authority and build trust with decision-makers.
Social media marketing
B2B brands can leverage social media platforms to reach decision-makers and build brand awareness. By creating a strong brand presence on social media, brands can connect with their audience, build relationships, and share their brand story.
Account-based marketing
This approach allows B2B brands to target specific decision-makers or companies with customized marketing efforts. By creating a personalized experience for each account, brands can build stronger relationships, increase engagement, and drive conversions. ABM is effective for B2B brands with high-value products or services and a small pool of potential customers.
How to Build a Successful B2B Brand Strategy?
Smart branding makes it easier for the marketing, sales, product, and technology teams to do their real work: Develop and provide solutions that help customers grow. For this reason, we've outlined some of the most important considerations for B2B branding:
Sharpen Your Storytelling Skills
Look closely at the fastest-growing B2B brand businesses, and you'll see they are all propelled by a brand story that supports their business strategy. These B2B brands have defined their business around the benefits they provide to customers, not the products and services they offer. They intentionally link brand and strategy in a way that makes it easier to move into–and even create–new categories. The brand is purpose-built for the company's mission and also for the commercial opportunities they see coming.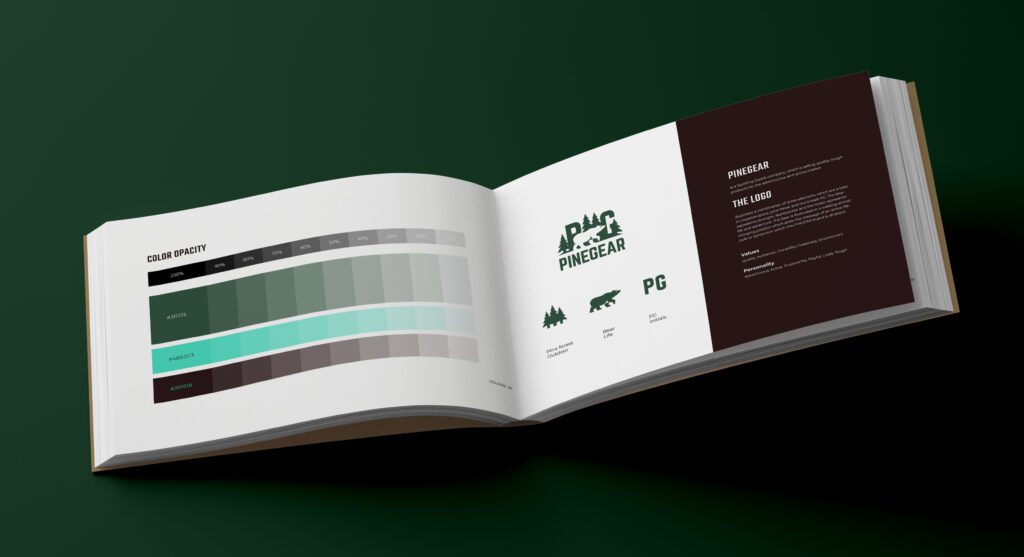 Brand Strategy
Start your digital journey today!
Yes, B2B product brands need a story. Your customers want to know what you believe, what you can do, and where you can go with them. For inspiration, spend a little time watching the masterful ways Getty Images is injecting its mission into new products or Adobe's award-winning story of creating lost masterpieces.
B2B Branding & Marketing Is about Providing Unique Experiences
Great emotional experiences define great brands.
Let's say you want to offer software assistance to a fitness brand. Let's say they need it to revamp their website. As soon as you start working together turns out your support service is poor, flat, and unprofessional. You never take accountability for the poor customer experience and blame the other company for not cooperating when you asked for it.
Ok. But your brand promise is to always go the extra mile for customers and partners.
What happened with your brand messaging? Where did it go?
Great B2B brands are coherent and do what they promise.
The strongest B2B brands provide high-rate service and outstanding experiences. From the first impressions when touching base with another brand to the end when receiving feedback. Great brands ensure the customer journey is pleasant and unforgettable.
Are the employees designing products, services, and customer touchpoints all starting with a shared understanding of the B2b brand, and what makes it relevant and distinct to customers? The strongest B2B brands have achieved their positions by ensuring that everyone understands the brand attributes and how those traits show up throughout the experience.
Every interaction, at each step of the purchase process and beyond, makes it clear that they are not just vendors but partners. Companies like American Express and MailChimp are succeeding because they take partnerships so seriously, creating steady streams of content and interaction that inspire and inform experiences.
Your B2B Brand Strategy Goes far beyond B2B Buyers and Driving Sales
While a strong brand identity helps B2B companies grow faster than generic competitors, it can also cement relationships and connections with other key audiences.
From a branding standpoint, B2B brands are big on customer and employee retention. Gradually, B2B companies' employees embrace their culture and work ethic. Not to mention they develop a sense of belonging, which drives commitment and dedication into their everyday work routines. In turn, they expect a B2B company's leadership team to articulate brand messages and actions. Remember, employees really want to be part of an organization that is coherent with what they offer to prospects and leads.
CMO and leaders play an essential role in making sure a company's talent is engaged. This is currently known as "employer branding," which follows the same logic as "customer branding." Branding thought leaders agree these two are just two sides of the same coin. Finally, B2B brands that understand this truth have built the foundations of steady, sustainable growth.
It's no surprise that worldwide B2B companies, such as HubSpot, Adobe, and Slack, invest a shedload of money in branding campaigns. Their massive workforces are part of a solid brand identity.
How B2B companies Can Work Alongside Fitness Brands?
Let's pose another question, What can B2B companies offer to a Fitness Company's Brand? Well, the truth is there are several ways to collaborate with a fitness brand and offer value to them. Here are five ideas:
1. Developing a Brand Strategy
Business-to-business companies can offer fitness brands their expertise in developing a strong brand strategy. A well-crafted brand story, a compelling brand voice, a unique brand positioning statement, and messaging can position the fitness brand as a strong contender in the industry. B2B companies can help develop brand identity, logos, visual elements, marketing materials, and messaging to create a strong brand that resonates with the audience.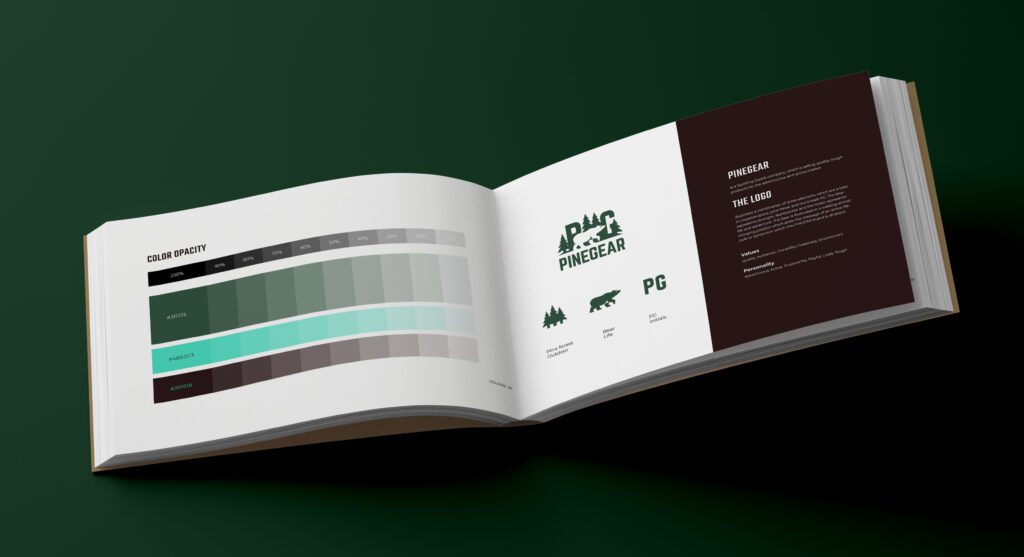 Brand Strategy
Start your digital journey today!
2. Creating Attractive Content Marketing
B2B companies can help fitness brands create engaging and informative content that drives engagement and attract prospective customers. From blog posts and visual elements to case studies, content marketing can help position the fitness brand as a thought leader in the industry.
3. Encouraging Employee Engagement
Business-to-business companies can help fitness brands build a strong team by offering employee engagement programs. From wellness programs to team-building exercises, B2B companies can help foster a positive and motivated workforce.
4. Conducting Research and Exchanging Insights
B2B companies can offer fitness brands —such as gyms, fitness centers, and studios—valuable insights into customer behavior and buying decisions. By conducting market research, B2B companies can help fitness brands understand their customer expectations and make data-driven decisions.
5. Web Development & Web Design Solutions
B2B companies can offer fitness brands web design & web development solutions so that fitness brands can improve website user experience (UX). From hosting to coding, B2B companies can offer fitness brands programming solutions to stay ahead of the competition.
Overall, B2B companies can offer fitness brands a range of services and solutions that can help build a strong brand, generate leads, and improve customer experience. By working closely with a fitness company's brand and understanding its pain points, B2B companies can create value and drive long-term impact.
What Services Do B2B Agencies Offer?
Brand identity design and development
Email marketing strategy and implementation
Advertising strategy and implementation
Public relations strategy and implementation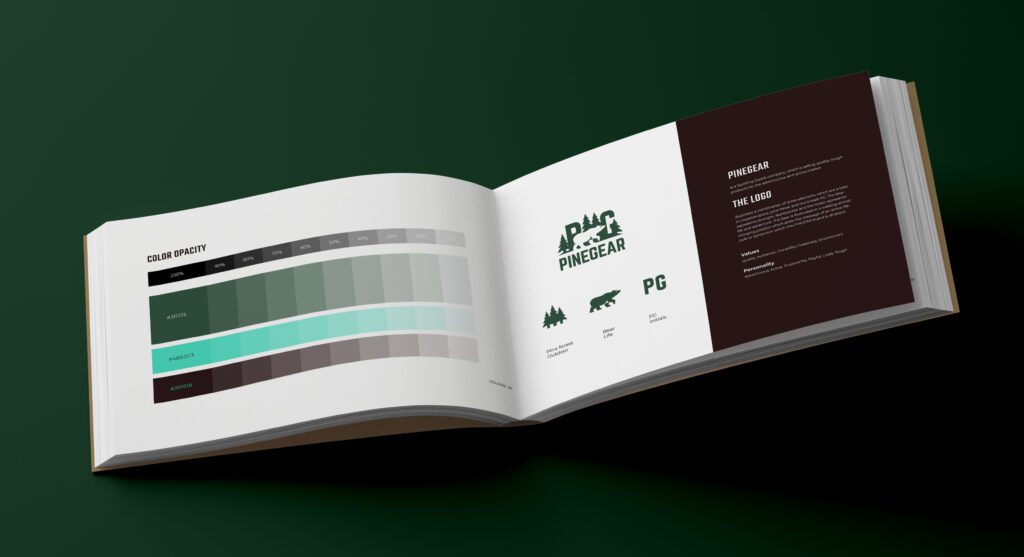 Brand Strategy
Start your digital journey today!
Branding Creates Value and Ensures Long-Term Success
What does all this mean for the future? As more fitness brands improve their efforts to develop brand strategies —from a brand voice and brand positioning statement to a consistent brand guideline— we expect we'll see more innovation in ways that convey value to target customers.
Some of these branding efforts will include smarter content marketing and more seamless experiences using mobile technology. B2B companies will likely energize employees for greater engagement. They will grow faster than competitors: How developing your brand can make the difference between negotiating price reductions and capturing price premiums and between merely holding onto core volume and finding the next opportunity. These strengthened brands will have that extra edge, providing an intangible value that goes one step further than price or function.
If you need help to craft your brand strategy, our branding and marketing experts can assist you. Let's jump on a call and start a new project together!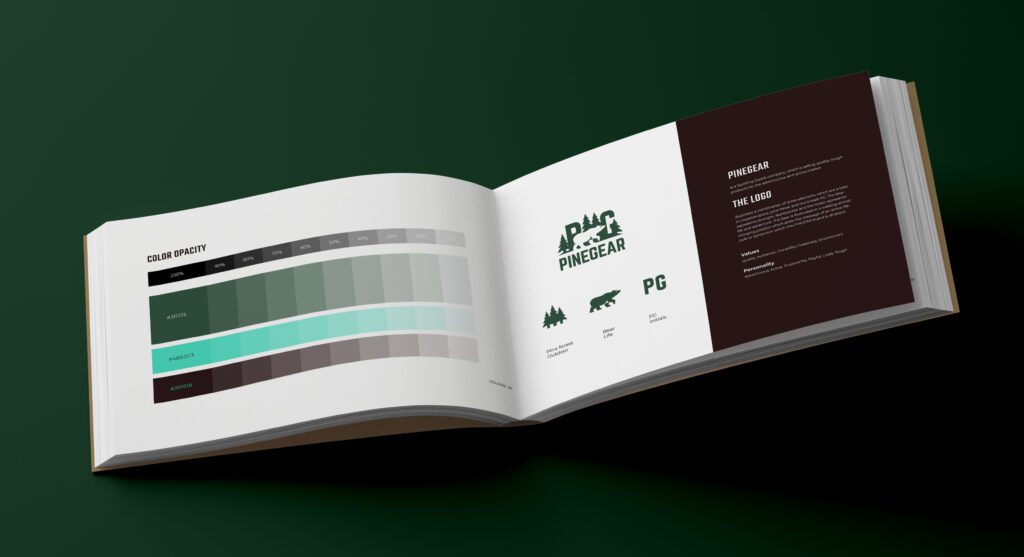 Brand Strategy
Start your digital journey today!