In this blog, we'll explore historical context, market status, statistics, predictions, and the rise of athleisure.
Let's jump right in.
Historical Context
Back in the day, consumers did not get why someone would even wear denim and activewear shirts. Simply put, combining denim with your favorite sports team jersey was completely out, ugly and other-not-so-friendly-tags. That was only allowed if you were actually going to watch a match or go to the stadium.
Fortunately, this changed last decade with the rise of athleisure. More than ever, it became popular to wear comfy and casual. Many brands understood functionality and performance were consumers' top-mind and worked to fulfill these needs.
In fact, consumers jumped on the bandwagon of activewear and made it part of their wardrobes. This, of course, would've been unimaginable, even crazy, for early twentieth-century ladies and gentlemen.
Where did activewear start?
In Western history, activewear design is rooted in the 1920s. For example, Vogue reported in 1926 the first touchpoint between consumers and activewear brands. Jean Patou innovated the activewear cannon by introducing the tennis skirt, whereas Gabrielle "Coco" Chanel became known for their sportswear designs. This much is true, yet some consider activewear was still trapped in a sort of fancy French bubble, which by the way, was highly focused on quality. By contrast, American designers like Claire McCardell and Bonnie Cashin took activewear out of the shades of French couture.
They decided to bring to life a more practical yet casual approach to dressing.
McCardell was responsible for putting the bar high for the American sportswear aesthetic. In the 1940s, she innovated with her bathing suits, day dresses, playsuits, and other signatures that stood out by their functionality, soft construction, and utilitarian fabrics, which by the way, are features of today's athleisure. This was just the beginning of a constant revolution within the activewear design community and market.
By 1986, two contributions changed the activewear industry forever. First, the release of a new Du Pont Dacron fabric, which was described as " extremely soft, dry, and comfortable." Secondly, Gortex developed a new fabric that allowed clothes to be waterproof and breathable without even looking like they were designed for sport. This set the tone for what would be a sort of foundation of contemporary activewear design and industry:
Science and Innovation go hand in hand.
Since then, activewear witnessed a pivotal moment. What was once considered to be functional clothing for athletes became a major fashion trend. This shift can be attributed to a number of factors, including the rise of fitness culture, the popularity of athleisure, and the increasing demand for sustainable clothing.
The first activewear brands emerged in the early 1900s as athletes began to demand more specialized clothing for their sports. In the 1970s, the fitness boom led to a surge in the popularity of activewear as people began to incorporate exercise into their daily lives. In the 1990s, athleisure became popular as people began to wear activewear outside of the gym. And in recent years, there has been a growing demand for sustainable activewear as consumers become more aware of the environmental impact of the fashion industry.
Market Status
As per industry leaders, the global activewear market is continuously growing, reflecting consumers' interest in fitness and a healthy lifestyle.
Currently, the activewear industry is a multi-billionaire industry, and it is expected to keep this trend for future years.
In 2021, the global activewear market was valued at $284.9 billion and at $353.45 billion by 2023, and it continues to grow at an unprecedented rate. Market analysts think the activewear apparel industry is projected to reach $408.2 billion by 2027.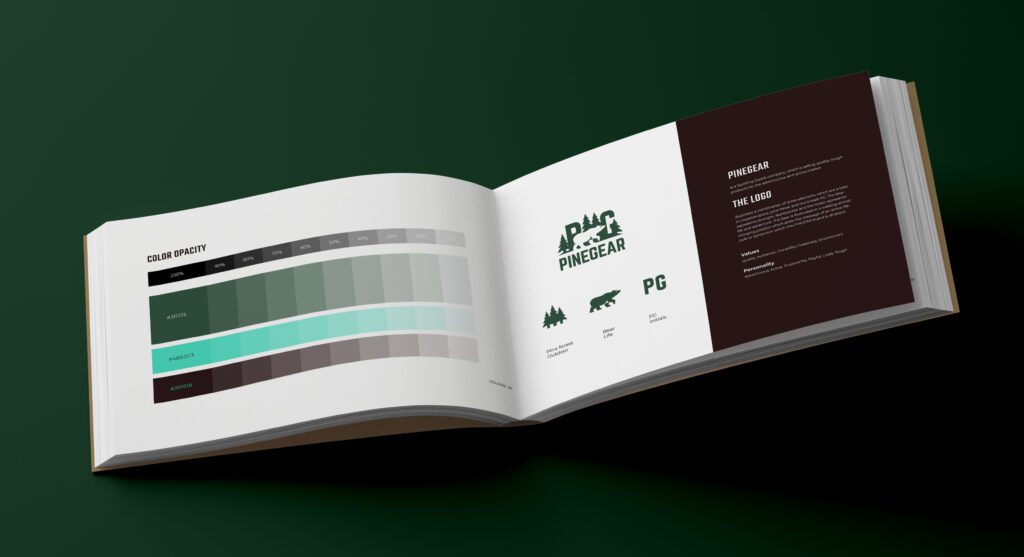 Brand Strategy
Start your digital journey today!
As said before, this market is growing at breakneck speed due to a number of factors, including the increasing popularity of fitness, the rise of athleisure, and the growing demand for sustainable clothing.
Statistics
Here are some statistics about the activewear market:
The global activewear market is expected to grow at a CAGR of 5.2% from 2022 to 2027.
The North American activewear market is the largest market in the world, followed by Europe and Asia-Pacific.
The women's activewear market is larger than the men's activewear market.
The athleisure segment is the fastest-growing segment in the activewear market.
The demand for sustainable activewear is increasing.
Predictions on Activewears Market
The activewear market is expected to continue to grow in the coming years, driven by growing health consciousness and the rising trend of athleisure – fashion that's fit for the gym and the street.
The Rise of Athleisure and What It Means for Brands
Nowadays, the line between activewear and leisure wear is increasingly blurring. This blend, baptized as 'athleisure' by cutting-edge fashion designers along with marketing-savvy experts, has gained immense popularity, with sports bras, yoga pants, and stylish hoodies becoming a common sight beyond gyms and fitness studios.
For brands, this means a shift in the activewear design approach. Brands must now deliver activewear that doesn't just support an intense workout but also holds up in a social setting. The need to balance performance, comfort, and style has never been more critical.
Ten Examples of Activewear Brands
Here are some examples of popular activewear brands:
Nike
Nike continues to excel in its activewear designs, constantly innovating while keeping an eye on fashion. Nike's athletic wear line is renowned for seamlessly merging style and functionality, creating apparel that boosts performance while making a strong fashion statement. From stylish sports bras to advanced running shoes, Nike's products are always a popular choice among fitness enthusiasts.
Adidas
Adidas' activewear, a name synonymous with both sports and fashion, is another leading brand in the industry. Their vision of pushing boundaries is evident in their apparel, from designs to materials used. Adidas creates athletic wear that matches function with style, providing customers a comprehensive line of fitness apparel and accessories. With their established brand, Adidas continues to inspire fitness enthusiasts worldwide.
Under Armour
Under Armour is more than just another established brand in the activewear industry. They have made a name for themselves with innovative designs that deliver both performance and comfort. They offer a range of fitness apparel and sports bras designed to enhance performance while maintaining style. With a focus on creating athletic wear that works as hard as its customers, Under Armour, continues to set the bar high for activewear design.
Lululemon
We've shoutout this brand before. Over the years, Lululemon has become synonymous with yoga and fitness apparel. With its unique vision, it has managed to create activewear that balances style, comfort, and functionality. Lululemon's activewear design is known for its sleek, minimalistic aesthetic and unparalleled comfort. From yoga pants to sports bras, their line of apparel is always ready to move with you.
Gap
Gap, while known primarily for its casual wear, has made considerable strides in the activewear scene with its line, GapFit. They offer a variety of athletic wear that matches fashion-forward design with functional fitness needs. Their activewear line is versatile, covering a range of fitness activities while maintaining the brand's clean and classic aesthetic.
Thanks to its pricing strategy, Gap is a great option for people who want affordable activewear.
Athleta
Athleta is a women's activewear brand that is owned by Gap. They offer a wide range of products, including sports bras, leggings, shorts, tops, and shoes. Athleta products are known for their high quality and durability. They are also stylish and fashionable. Athleta is a great option for women who want high-quality activewear.
Alo Yoga
a vision to bring yoga off the mat and into the streets, they create athletic wear that is both fashion-forward and performance-driven. Their stylish designs inspire movement and make a strong style statement.
Tory Sport
Tory Sport, by Tory Burch, is where high fashion meets activewear. Their athletic wear offers a unique blend of classic style and modern performance. With a focus on details and an infusion of innovative fabrics, Tory Sport activewear is designed for a variety of sports activities and post-workout social scenarios.
Gymshark
Gymshark has quickly established itself as a go-to brand among fitness enthusiasts. Known for their seamless activewear designs and trendy aesthetics, they've managed to create a community around their brand. Gymshark's apparel not only supports and enhances performance but also exudes a strong fashion-forward appeal.
Girlfriend Collective
Girlfriend Collective has managed to carve out a unique space in the activewear market with its commitment to sustainability and size inclusivity. Their athletic wear is made from recycled materials, and their design process is transparent and ethical. Their stylish and sustainable line proves that fashion and eco-consciousness can indeed co-exist.
Overview
These brands show how much activewear has evolved over the years, and we can expect this trend to continue. As we've seen, the ability to fuse style and performance is the key to winning the hearts of today's fitness-conscious and fashion-forward consumers.
This fusion isn't easy. It's a complex process that requires a deep understanding of customer needs, industry trends, and fashion principles. This is where the role of a branding agency comes in. We not only help you create athletic wear that matches function and style but also assist in carving out a unique brand identity that resonates with your target audience.
If you're an emerging activewear brand ready to step into this exciting industry or an established brand looking to innovate and elevate your offering, we're here to help. Our services span from trend analysis, brand identity creation, and product design to marketing and SEO.
Need Help With Your Activewear Brand?
You can easily access our contact information on our site. We'd love to hear from you and begin this exciting journey. Get ready to take your activewear brand to the next level, and let's start creating not just activewear but a brand that's set to influence the future of the industry.
At Creatitive, we know activewear is more than just looking good. The right athletic wear can boost your performance and increase your comfort, yet a solid strategy to develop your activewear brand has a big potential to inspire your target audience.
Ultimately, the activewear industry is a vibrant, dynamic space. It's more than just products or items – it's a reflection of our evolving lifestyles, where fitness and fashion coexist. And your brand might be part of what's coming next for it.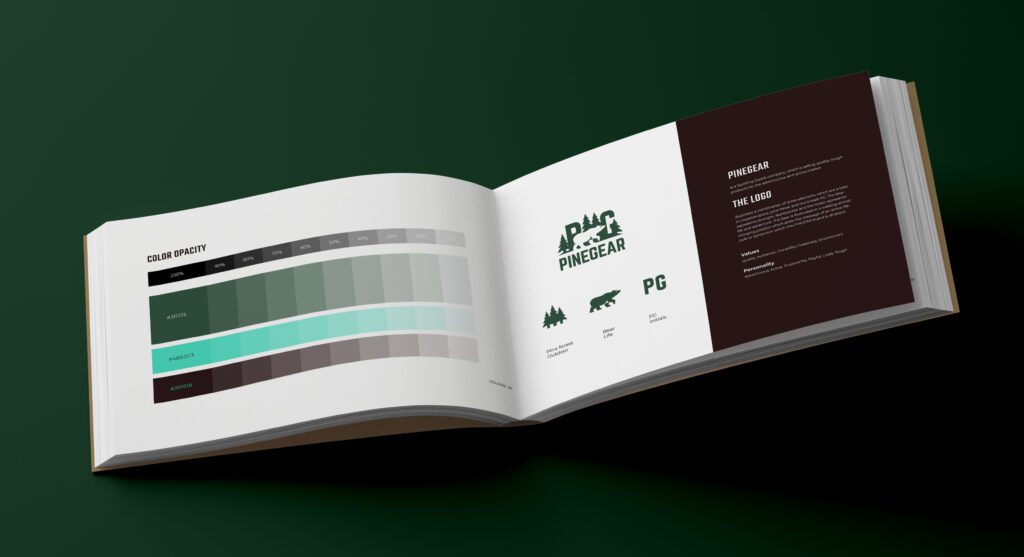 Brand Strategy
Start your digital journey today!